How to Make Money Online Without Paying Anything Or Investment
How to Make Money Online Without Paying Anything Or Investment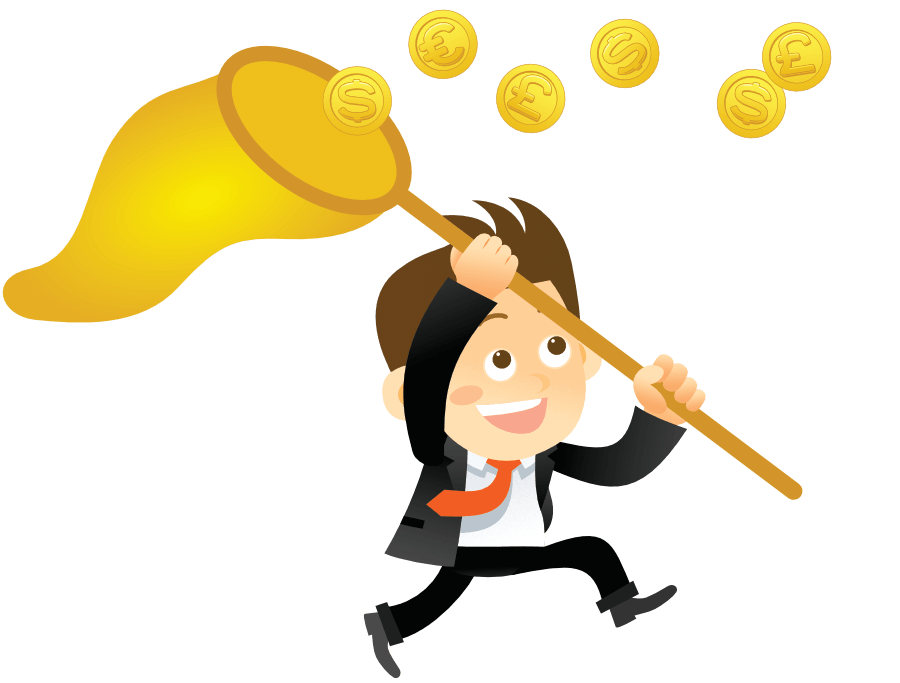 When you are out there trying to learn how to make money online, you might be asking yourself the following:
Is is possible to make money online without paying anything or investment?
There are some methods and work from home opportunities you could try out.
Some won't require any monetary investment, others will require a small investment.
It all depends on what you would like to invest – specifically your time, your money, or both.
Let's examine some of the few options that you have.
Sell Items You Already Have on eBay
Selling items on eBay is a quick way to make some extra cash online.
If you have any items around the house that you no longer have a need for, why not post them up on eBay and see how much you can make?
eBay is a massive marketplace with millions of people visiting the popular site every day.
If you don't want to invest anything, just post items that you already have.  eBay will charge you a final value fee once the item sells.
However, if you decide that you want to turn this into a real business and are open to investing a little bit of money, you can read our review for this wholesale directory.
A wholesale directory will allow you to find products to purchase, resell, and make a profit.  
The good thing about this is that you will never run out of products to sell.  You will always have a resource to use to source new products.
Complete Freelance Work
You can complete freelance work online and have others pay you for your skills and expertise.
Sign up for a site like Upwork where you can search thousands of different freelance jobs and gigs where people will pay you for your services.
There is no upfront cost or investment to get started.
You can make money online without paying anything or investment by doing freelance work.
Companies are looking for remote freelancers to complete their work and you could be the one to help.
Complete Gigs on Fiverr
Fiverr is a popular site where you can sell gigs and small services.
Most technology related gigs can be found on this site including search engine optimization services, writing, web design, and software development.
Depending on your skills, you can offer your services right on the site and have people pay you for your services.
Prices start out at just $5 and this can easily add up once you start offering additional higher cost services.
Sell Your Books on Amazon
If you are a college student, you can post some of your used textbooks on Amazon.
College students are always looking for textbooks for their classes, and would like to save money rather than buying from the campus bookstore.
In addition to books, you will find that you can sell a whole bunch of different items on Amazon.
Kindle eBooks are also popular on Amazon.  These are digital books that can be read on computers and Amazon's Kindle device.
If you like to write, you could even write your own Kindle eBooks and sell them on Amazon. 
What types of topics should you be writing about and focusing on in your Kindle eBooks?
You can find out more about how to make money with Kindle here.
Complete Paid Writing Jobs
You can get paid to write by using a site like IWriter.
Put your writing skills and abilities to good use and get paid to write up articles and blog posts.
Jobs are based on number of words.
How much you can make will depend on the length of the articles and blog posts. 
People are looking to have content written up for them and you could be that person.
Complete Paid Surveys Online
Taking surveys online is a quick way to make some money online without paying anything.
Online Paid Survey Sites like Swagbucks and Survey Junkie will pay you for offering your opinion and completing different online surveys.
Just to be clear, completing surveys online will not make you rich, or bring in a substantial amount of income. 
Most surveys will pay you small amounts of cash since they are easy to complete.  Consider it easy money.
However, if you have the time, it is an easy and quick way to make a few extra dollars.
Make Money with Affiliate Marketing
Affiliate Marketing involves promoting a person's or company's products online.
Each time you successfully promote a product, you earn a commission.
There are several ways to do affiliate marketing.
If you want to start making money online without investment, you can get started using social media sites and platforms like Facebook, YouTube, Twitter, Pinterest, and Instagram.
You can also make money online without paying anything by getting involved in online forums and free web 2.0 sites.
Keep in mind that what you don't invest in money, you will still invest in your time.
People who are very successful with Affiliate Marketing will usually invest some money to get going (and make serious money online).
To learn Affiliate Marketing, we would recommend checking out our blog post – How to Make Money with Affiliate Marketing.
Do You Want to Invest Your Time Or Money Online?
It is important to note that you will have to invest in "something" to start making money online.
Nothing is completely free in life, even if you don't have to pay for anything in money.
You can either invest your time, your money, or a little bit of both.
Most people who make a significant amount of money online will invest both their time and money.
After all, you don't want to just trade your time away for money.
If that's the case, you are much better off in just finding employment and working for an employer.
It's a much easier way to make a living than the daily hustle of trying to make money online. 
If you have the drive and determination though, you can make a significant amount of money online.
The ideas listed in this blog post will allow you to get started and make money online with no investment, or some investment if you choose.
Wishing you all the best in your online money making journey!