Ideas For Working From Home
Ideas For Working From Home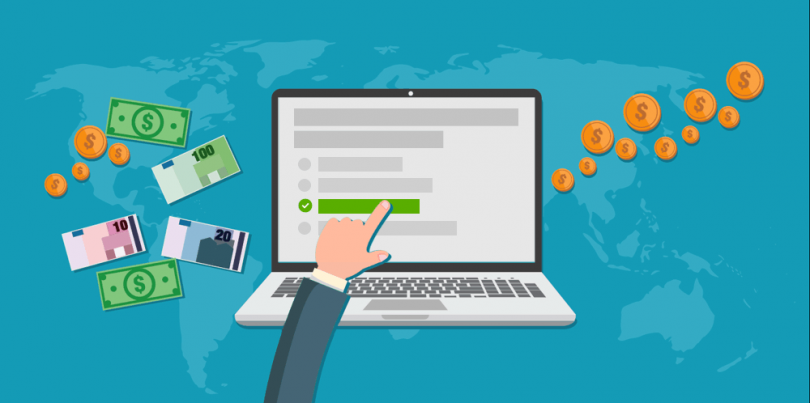 Working From Home has become very popular over the past few years.  The ability to work from home or work remote allows many people the flexibility to live a well-balanced life.
Working from home allows you to cut down on commuting time and instead be able to focus on the work you need to accomplish.  Without having the stress of having to commute back and forth to the office, working from home can actually lead to increased productivity.
If you have been considering the idea of working from home, you might be asking yourself the following: What ideas for working from home are out there?
In this blog post, we are going to discuss some work from home options that are out there.  Hopefully this will give you new ideas and the ability to try something new from home.
Working From Home Idea 1 – Getting a Remote Work From Home Job
If you have never worked from home before, you could try and land a job that will allow you to.  This is one way to really test out working from home and see if this works for you.
There are many employers out there who are looking and hiring for part time and full time work from home positions.  Working on a flexible remote schedule is something that may be possible for you depending on your career interests.
Take a look at the profession you are in now.  If it involves working in front of a computer, there is a good possibility that a work from home opportunity exists.
Jobs in software development, web design, recruiting, and professional services offer work from home options.
You can visit job boards and check out job postings on sites like Indeed and Monster to search for work from home opportunities.
Working From Home Idea 2 – Selling Items Online – Ecommerce
Ecommerce is another popular work from home idea.  Ecommerce involves selling products over the internet.  You can sell all types of products online depending on what people are looking for.
You can sell your items by either creating your own website or selling them on popular sites like Amazon and eBay.
If you decide to do Ecommerce, you have the option of either selling your own products or selling products developed by other companies.
A Wholesale Directory is a good resource for identifying wholesale suppliers to work with so you know where to source your products from.
There are many products out there to start selling so you will want to do your research and narrow down specifically what you would want to focus in on.
You can read more about how to make money with Ecommerce here.
Working From Home Idea 3 – Do Affiliate Marketing
Affiliate Marketing is the process of promoting other company's products online.  You earn a commission each time you are able to recommend a particular product to someone else.
For example, let's say you decide to promote a household product.  If a customer purchases that product through your affiliate link, you would earn a commission from that sale.
The good thing about affiliate marketing is that you do not have to have product inventory or ship out the product to your customers.  You simply promote and earn every time.
There are affiliate programs out there for all types of products across all different industries.
To learn affiliate marketing, you could sign up for a training program.  You can find out more about affiliate marketing training here.
Working From Home Idea 4 – Creating and Selling Kindle eBooks
Do you enjoy writing at all?  If you do, creating your own Kindle eBooks could be a good work from home idea.
Kindle eBooks are digital books.  You create a book and can then sell it over and over again online.
People are constantly searching for books on different topics that interest them.  If there is an interest in a specific topic, you can definitely write about it.
You can learn more about a detailed program on how to make money with Kindle publishing here.
Which Ideas For Working From Home Will You Choose?
These are just a few ideas out there that you can use to start working from home.
You can find employment and get a job that allows you to work from home.  Or, you could start your own online business working from home.
Business Ideas include an Ecommerce business by selling products online, doing affiliate marketing by promoting other peoples' and company's products online, and creating and selling your own Kindle eBooks.
You can click on the links in this blog post to find out more.
Start implementing and you'll be on your way to a new work from home lifestyle.