How to Make Money with Ecommerce
How to Make Money with eCommerce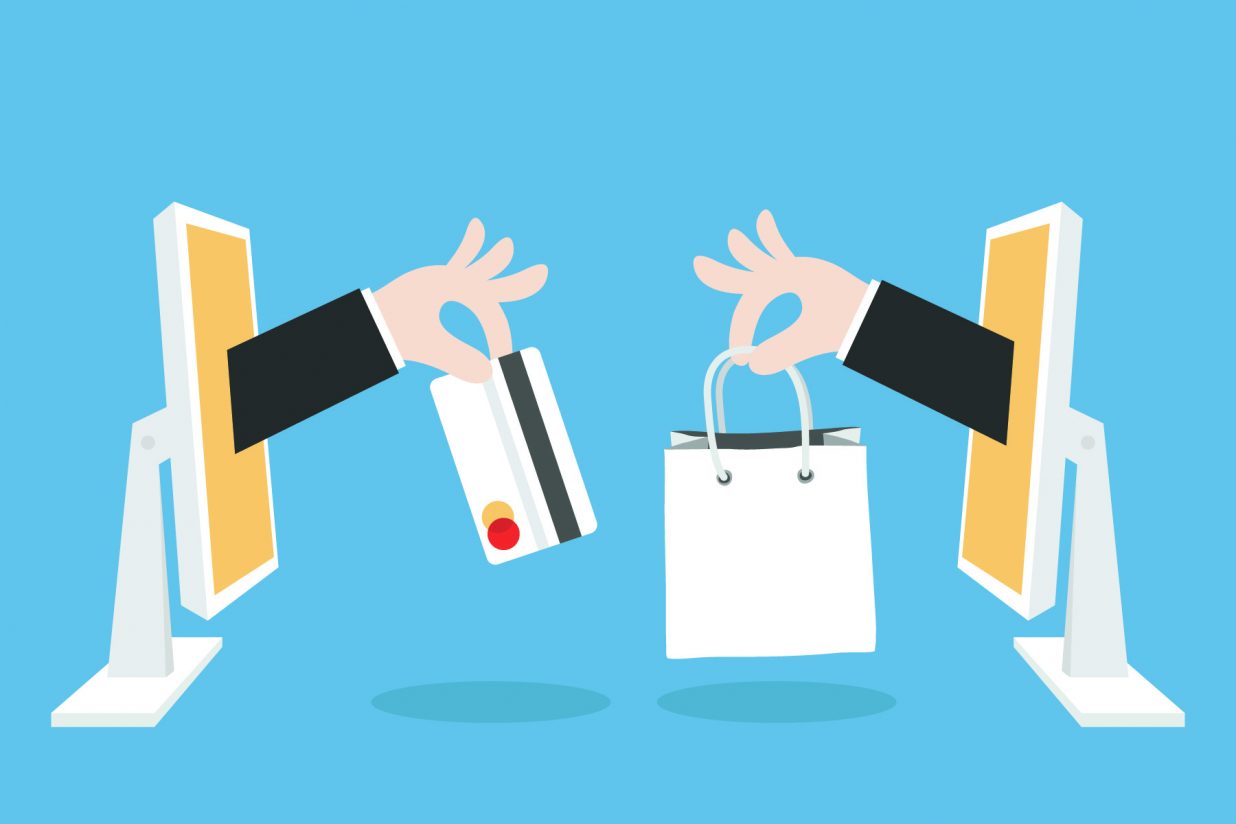 You may have heard of eCommerce by buying and selling goods and services on popular websites like Amazon.
With eCommerce usage and activity increasing each year, many people are getting involved in the world of eCommerce, not just as buyers but also as sellers.
Did you know that you could also get into eCommerce and make money by selling products online?
In this post, we are going to go over how to make money in eCommerce so you can determine if this is the right online business for you to start.
Let's take a look at eCommerce.
What Is eCommerce?
eCommerce is the buying and selling of products over the internet.
Money is transferred electronically to complete these online transactions.
Anytime you purchase a product online and have it shipped to your home, you are getting involved with eCommerce.
eCommerce is a huge industry, with sales expected to reach $4.88 trillion dollars by the year 2021.
eCommerce has made things much easier for businesses and consumers to sell their items, and reach a large audience too.
Instead of relying on an individual retail store, where only a limited number of customers can visit and shop, eCommerce allows products to be sold all over the internet reaching a much larger audience.
If you want to find a product today, all you need to do is visit a popular site like Amazon, eBay, or Google and just run a search.
All types of products are sold online, and many consumers prefer to shop online today.
What Are The Most Common eCommerce Business Models?
eCommerce models include:
Business to Business (B2B)
Business to Consumer (B2C)
Consumer to Consumer (C2C)
Business to Business is when one business sells their products to another business.  A good example of this would be a business selling their software to another business to use.
Business to Consumer is when one business sells their products to an individual consumer.  An example would be you buying a television or any electronics from an online retailer.
Consumer to Consumer is when one consumer sells their products to another individual consumer.  This could be you selling your old laptop computer on eBay to another consumer.
How Can You Make Money With eCommerce?
Making money with eCommerce is going to depend on the type of business model you wish to use.
The most common way that people make money in eCommerce (and you may have already done) is by putting up your old items on sites like eBay or Amazon.
You might have old items laying around the house that you no longer need, and decide to make money on eBay by posting them.
Or you might have some old textbooks or other items you no longer need, and decide to make money on Amazon and post them there.
Although you can make some extra side money doing this, you are limited ultimately to the number of items you already have in your possession that you wish to sell.
The next option is purchase items online at wholesale prices that you can later resell for a profit.
That leads us to the next option of using a Wholesale Supplier Directory.
What Is a Wholesale Directory?
A wholesale supplier directory is a list of companies that offer products at wholesale prices.
Working with the right wholesale suppliers is important because you want to ensure you are getting the products that you want at the best prices.
When you have a list of different suppliers to work with, you can choose the right ones for you and your online business.
A wholesale supplier directory can have hundreds or even thousands of different suppliers.
There are wholesale suppliers out there for almost every kind of product category you can think of.
If the product can be sold online, there will most likely be a wholesale supplier that you can source your products from.
Some of these wholesale suppliers will also allow you to drophip your products directly to your customers.
What Is Dropshipping?
Drop-shipping is when products are shipped directly to your customers.
It is considered a supply chain management and retail fulfillment method where the retail store never has to keep the products in stock.
If you have your own eCommerce business and online store, with dropshipping, you would not need to have the product in stock and in your physical possession.
There is no storage required since once you sell a product, it gets directly shipped out to the customer who purchased it.
This can be a benefit to many people who are just getting started in eCommerce, as you don't need to rent out a warehouse to keep inventory, and you don't need to store all of your products in your house.
This is one method that allows many people to work from home, with no inventory and little overhead costs.
It's a quick and easy way to get up and running in eCommerce, without having to worry about the logistics of storing and shipping out products.
Where Can I Find Wholesale Suppliers to Work With?
In a previous post, we discussed a popular program called Salehoo.
If you are looking for a wholesale supplier directory, Salehoo is a great resource to get started with.
Salehoo provides a complete directory of wholesale companies and dropship suppliers.
With it, you can search over 8000+ wholesale companies and dropship suppliers to work with, all of which have been pre-vetted to ensure success.
Combined, Salehoo provides access to over 2.5 million+ products that you can start selling online.
They have really grown in popularity over these past few years, helping over 137,000 people start up their own online business.
With Salehoo, you can easily become an online seller and identify profitable products to sell from pre-vetted and low cost suppliers.
You can search for product ideas so you know what to sell and credible dropshipping and wholesale suppliers.
They also provide online training and support to help you along the way.
In Conclusion
With eCommerce growing in popularity, many people are making money with their own eCommerce businesses.
And with the right tools and resources, you can have access to millions of product ideas, which you can use to determine the right products to sell.
Selling online starts with having access to products and knowing what to sell.
By buying your products from low-cost wholesale suppliers, you can resell your products for a profit each and every time.
Dropshipping makes the process even easier so you do not need to hold any product inventory in your home or have to rent out a warehouse, which can lead to increased costs and expenses.
You can then sell your products on eBay, Amazon, or even create your own online store.
The possibilities are really there to grow this into a profitable business.
You can visit the Salehoo website and sign up here.
Happy Selling!