28 Best Ways to Make Money Fast and Easy
28 Best Ways to Make Money Fast and Easy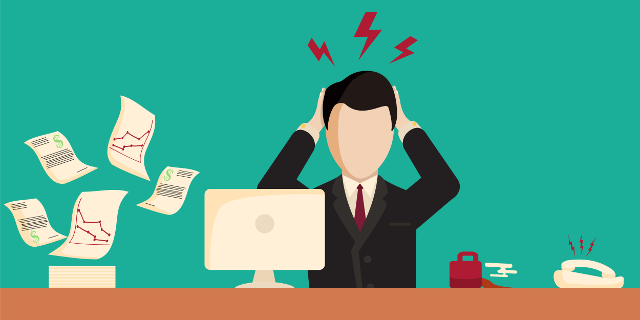 If you are looking for the best ways to make money fast and easy, this list will help get you started.
Maybe you have to pay the rent and can't wait for your next paycheck.
Or maybe you have a few extra bills you need to start paying.
And of course, you might just need a little bit of extra spending money.
Either way, it never hurts to have some extra sources of income.
The below ideas will help you get going.
Let's begin!
1) Start Driving for Uber or Lyft
You can make money fast by signing up for either of these.  Visit their site or download the app, and become a driver.  Work on your time and on your schedule.  The more you drive, the more you can make.
2) Sell your items on eBay
You can sell almost anything on eBay.  Old and new items can be bought on here.  If you don't need something and it has any kind of value, put it up on eBay and see how much money you can get for it.
3) Sell your books on Amazon 
If you have any textbooks from college, put them up and turn these old books into cash.  You can also sell other items on this large eCommerce site.  You might even want to write and sell Kindle eBooks.
4) Complete gigs on Fiverr
Gigs start at only $5.  See what skills you have, and start selling your services and completing gigs for people.
5) Join Upwork and become a Freelancer
Freelancers are needed on here for almost all kinds of remote work.  Freelancers are constantly being hired on a fixed cost and hourly basis.  See what projects you would like to work on.
6) Become a writer on IWriter
This site will pay you to write articles and blog posts.  People are looking for writers to write about all sorts of different topics.  Put your writing skills to good use and make money doing it.
7) Become a personal trainer
If you have fitness skills, why not do some personal training?  Show people how to perform exercises and use gym equipment at your local fitness center.  Personal trainers are usually compensated hourly.
8) Airbnb Hosting
If you don't mind renting out your spare room in your house, you can become a host and make extra money.  Make money and meet new people at the same time.
9) Donate Blood
People need blood and if you are willing to donate some, you can make a few extra bucks quickly.  Just don't be afraid of needles.
10) Trade cryptocurrencies
You can trade all types of different crypto coins.  Start out with small amounts of money and gradually increase once you get the hang of crypto trading.
11) Do dog walking
Dogs need their exercise.  Dog owners can be too busy to walk them.  Go help out and walk dogs around your neighborhood.  You will get good exercise and make easy money doing it.
12) Do pet sitting 
If you don't want to be walking all around the neighborhood, you could do simple pet sitting.  When pet owners go out, they always need people to look after their pets.
13) Do Food Delivery with Uber Eats
You can deliver food to people who are using the Uber Eats platform, a delivery platform that has participating restaurants.
14) Become a blogger and start your own blog
Make money by blogging.  You can monetize your blog with ads, affiliate products, courses and eBooks.
15) Create and sell items on Etsy
If you are the creative type, you can sell your items on a site like Etsy.  You will find a lot of handmade and vintage items listed on here.
16) Use Craigslist to find gigs to complete
In addition to searching for jobs, you can also search for paid gigs on here.  People are looking for quick and short-term gigs to be completed as soon as possible.
17) Do Babysitting 
If you are good with kids, you can do some babysitting to make some extra side money.  Depending on your schedule, you might be able to watch kids at nights or on weekends.
18) Do Valet Parking
Restaurants are usually looking for people to do valet parking.  Help customers by parking their cars for them and make money fast doing this.
19) Complete tasks on TaskRabbit
You can complete everyday tasks on here for people that are requesting it.  This can include delivery, moving, and all handyman work.
20) Have a yard sale
If you have some old items laying around, have a quick yard sale.  You can make money the same day doing this and get rid of some of the extra clutter in your house.
21) Start washing cars and detailing
The next time you go to get your car washed, see if they could use some additional help.  Get those vehicles cleaned up and shining like new.
22) Do photography
If you enjoy taking photos, you can actually make money by selling your photos.   A site like Shutterstock is always looking to buy quality photos.
23) Join Focus Groups
Companies will pay you for your opinion on various products.  If a company is planning on bringing a new product to market, they will use a focus group to gather feedback.  You can share your thoughts on new product ideas and make some money as well. 
24) Do Grocery Shopping
You can make extra money by helping people with their groceries.  Instacart will pay you to become a shopper.  Shop and deliver groceries to people who request it.
25) Become a Mystery Shopper
Get paid by doing mystery shopping in different stores for companies.  Give your opinion and earn extra money.
26) Tutor others
If you are in college or have a lot of knowledge about a particular subject, you can tutor students. Students need tutoring in math, SAT Prep, and other subjects.
27) Use Swagbucks
If you sign up for Swagbucks, you can earn free gift cards when you shop and take surveys.  Gift cards can then be used at many popular retail stores just like cash.
28) Do Affiliate Marketing
You can make money with affiliate marketing by promoting products for different companies.  Affiliate programs exist for a wide range of companies out there in all types of industries.  With affiliate marketing, you could build a long term home based business.  You can find out more about Affiliate Marketing by visiting the blog posts on this site.
What Is Your Best Way To Make Money?
If you are tight on money right now, the above list will be a great starting point for you.
A list of ideas and multiple ways that you can start using to make money quickly.
Most of these methods can be started fast and almost immediately, with a little bit of planning.
If you start implementing these ideas, you will be on your way to making more money today.  Review this list and start picking out the ones you like.