Making Money Ideas: 11 Great and Legitimate Ideas to Make Extra Money Right Now
Making Money Ideas – 11 Great and Legitimate Ideas to Make Extra Money Right Now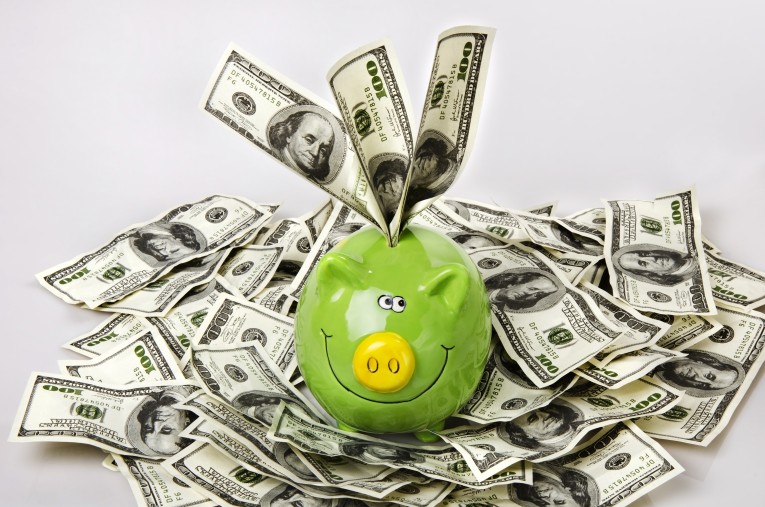 Are you looking for some money making ideas to earn some extra cash?
If you are low on money right now, you might be looking for some new ideas to start making some good and extra money.
Maybe you are in a bit of debt and need some help getting out of it.
Or maybe you just would like to have a few extra spending dollars to enjoy each weekend.
Whatever your reason, having extra cash around is always a good thing.
We are going to list a few money making ideas you can start using today.
Time to start making some money!
Drive for Uber or Lyft
If you are looking for a legit way to make money immediately, you can easily sign up for Uber or Lyft.
Both companies are always looking for new drivers.
This is a common side hustle idea that people get involved with when looking to make extra money right now.
It's quick and easy to sign up and get started.
You will need to have your own vehicle since Uber and Lyft do not provide one.
With this option, you have the ability and flexibility to work whenever you want.
Complete and Take Paid Online Surveys
You can complete surveys online and get paid for each survey.
One popular online surveys site is called Swagbucks.
Swagbucks will pay you to complete surveys as well as shop online.  They are one of the largest rewards communities out there.
Online surveys will usually pay a few dollars and take a few minutes to complete.
Other paid survey sites include ClixSense, Survey Junkie, and InboxDollars.
Start a Blog
This is a very popular money making idea.
You can start a blog today and start posting helpful and valuable content.
People create their own blogs and share their thoughts and knowledge with the world.
Do you like to write at all?  If so, a blog could be a good idea for you.
You can make money on your blog by monetizing it with ads, online courses, eBooks, and affiliate marketing.
Starting a blog involves signing up for web hosting, installing a quality WordPress theme, and writing quality content.
You can set all of this up today and start writing your first blog post by tomorrow if this interests you.
Complete Gigs on Craigslist
You might not have the time to go out and find a new job.
Or you might already have a full time job and can't take on another one.
One option you have is to complete gigs in your spare time.
In addition to searching for jobs on Craigslist, you can also search for gigs.
A gig can be a one day event or even more long term part time work.
Check your local city and run a search for gigs.  There are always new gigs being posted.
You can see if there are any quick gigs that you can complete.
Do Micro-Jobs
You can complete micro tasks and get paid to do so.
One site for this is Amazon Mechanical Turk also known as MTurk.
MTurk is a crowdsourcing marketplace.
It allows both individuals and businesses to outsource their common tasks.
That's where you can come in and make some extra money completing tasks for people who need it.
Sell your Photos
As a money making idea, you can sell your popular photos online.
There are companies and websites that will pay you for your photographs.
If you enjoy photography at all, why not make some extra money at the same time for your work?
Shutterstock is one popular site you can use to sell your photos.
Making Money Idea – Do Affiliate Marketing
You can make extra money right now by doing affiliate marketing.
If you have thought about starting your own blog, you can get involved with affiliate marketing as a way to make extra money.
With affiliate marketing, you earn a commission for each and every time you successfully promote a product.
You can promote all kinds of products in all different types of industries.
Some companies have their own direct affiliate programs you can join.
Others, choose to go through an affiliate network.
A good training program can help you get started on the right foot.
With the right training and program, you can easily learn how to make money with affiliate marketing.
Open a High-Interest Savings Account
If you like to save money, you can earn more money by opening up a high-interest savings account.
This is a very simple and easy way to make extra money.
Interest Rates have been increasing and you could open a high-yield online savings account with a high APY (annual percentage yield).
Current high APYs are between 2.3 – 2.5%.
Things to look for include what bank or financial institution is it with, is there a minimum deposit, and are there any transaction fees.
This can be a great way to save money as an emergency fund, to pay extra expenses, to pay for a vacation, or to put a down payment on a car or house.
Teach English Online
There are sites that will pay you to teach English online to others.
If you already know the English language, you can use the skills you already have to make money teaching others.
You have the ability to teach English when and where you want.
There is no traveling involved to other locations – all of the work is done from home.
Sites like Teach Away and VIPKID allow you to teach students across China and help them learn the English language.
These children need help learning English and you could be the one to help.
You will need to have a Bachelor's degree for this.
Become an Airbnb Host
You can rent out your home to others.
Become a host and make extra money hosting guests in your home.
Airbnb is available almost everyone and has really grown and expanded over the last few years.
You can meet new people, and make money with your extra room and space in your house.
Become a Dog Walker
You can sign up for a site like Rover.
Rover is one of the nation's largest networks of dog walkers and pet sitters.
If you have ever done any pet sitting before, this is a good resource to use.
You can find people who are looking for dog walkers and make some good money at the same time.
Instead of asking family and friends if they need help with their dogs, you can use Rover to find the right people.
Dog sit, dog walk, and make some extra money.
What Making Money Idea Will You Start Today?
There you have it.
A list of legitimate money making ideas you can start using right now to make some extra money.
See which two or three ideas interest you and get started immediately if you need to make money.
Which money making idea will you choose?