20 Best Ways to Make Money Online Easy
Best Ways to Make Money Online Quick and Easy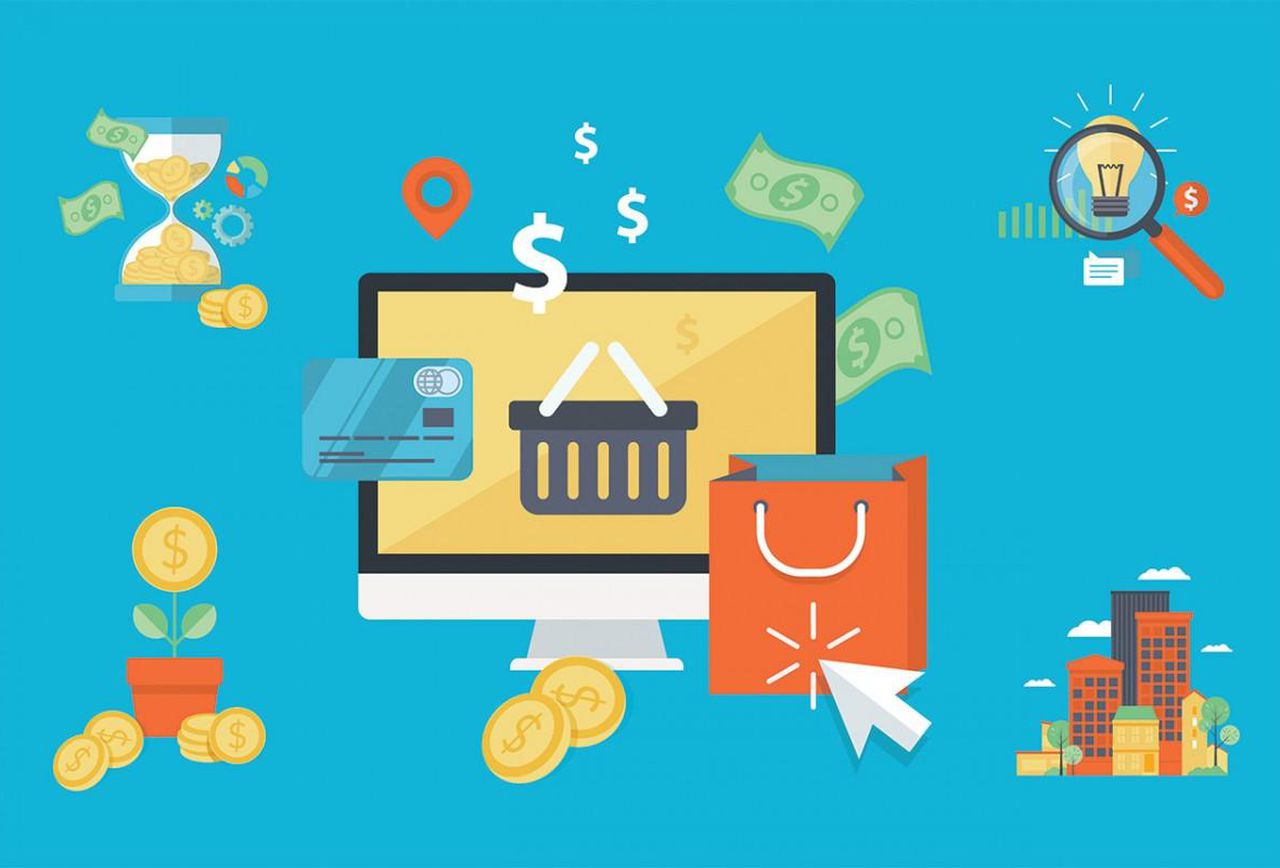 If you are looking for some of the best ways to make money online quickly and easily, this list will help you get started.
We all have our reasons for needing to make some extra money.
One of the most common is… bills and more bills!
You might have to pay your car lease payment, or your monthly rent is due.
The credit card is being maxed out, and making the minimum monthly payments just isn't going to cut it any more.
Maybe you would like to spend your money on leisure.  Go out for dinner a little bit more often, and could use the extra cash.
Regardless, we can all agree that having and making more money is always a good thing!
What are some legit ways to make more money?
The below ideas will provide you with some legitimate ways to make money online.
Let's get started!
1) Start your own Blog
You can make money online by starting your own blog.  Blogs exist today for almost all kinds of topics and interests.  You can make money promoting affiliate offers, placing ads, and selling courses or eBooks.
2) Do Affiliate Marketing
Become an affiliate and earn commissions promoting products online.  Get rewarded for referring customers to products.  If there are products that you like out there, join their affiliate program to start making extra money online.
3) Sell your photos online
If you like taking pictures, you can get paid to sell these pictures online.  A site like Shutterstock will allow you to sell your photos online.
4) Trade cryptocurrencies online   
Crypto coins have become popular recently.  People make money by trading different types of coins including Bitcoin, Ethereum, and Ripple.  If you don't mind the risk, this can be an interesting way to make some extra money quickly.
5) Sell items on eBay
You can sell almost anything on eBay.  Why not clean out your house and post some things you no longer have a need for?  There could be a bunch of people out there that could make use of it.   If you don't have anything to sell, you can always purchase and resell products from wholesale suppliers using a wholesale directory.
6) Create and sell Kindle eBooks
Nowadays, people are reading their books electronically.  People use the Amazon Kindle to catch up on their reading.  You could write your own Kindle eBooks and start selling them online.  Kindle Money Mastery is a program that will go over this.
7) Complete freelance work
Freelancers are needed for all types of remote online work.  Visit a site like Upwork to get an idea of the types of projects that people are hiring for.  Use your skills to complete different kinds of freelance work, on an hourly or project completion basis.
8) Do App Testing
Companies are constantly coming out with new Apps.  Apps need to be tested to ensure users are happy with them.  You can test apps and write reviews using Appcoiner and make easy money doing this.
9) Complete Paid Social Media Jobs
Companies need social media workers.  Use Facebook, Twitter, or YouTube, to make money quick by completing social media tasks.  This can include posting comments, liking posts, sending out tweets, etc…  You can become a social media consultant with Paid Social Media Jobs.
10) Set up your own online eCommerce store
Start your own online store and sell products online.  You can sell almost anything.  You would just need the right wholesale suppliers to source your products.   A wholesale directory can get you going in the right direction.
11) Test websites
Companies will pay you to test out their websites.  With UserTesting, you speak your thoughts out loud and provide feedback on sites you visit. 
12) Teach others online
You can teach others almost anything online with a site like Udemy.  People want to learn and you can be the one to teach them on this online learning platform.
13) Create and sell your own online courses
You can sell courses on a site like Teachable.  Share your knowledge with others who can benefit.  Become an online instructor, create your online course, and start selling it.
14) Do online surveys 
You can make some easy money completing online surveys.  Surveys will take some time and you can earn a few bucks as additional income.  Swagbucks is a popular site for doing online surveys, along with other tasks.  You can also use ClixSense.
15) Complete gigs on Fiverr
People sell gigs on Fiverr starting at only $5.  Work from home selling your professional services on here.  From web design to internet marketing, you will find it all on here.
16) Shop Online and Get Cash Back
You can earn cash back with Ebates.  Shop online at some of your favorite stores and earn cash back on purchases.
17) Complete Micro-Jobs 
If you wouldn't mind doing micro tasks, Amazon has something called Amazon Mechanical Turk.  MTurk is a crowdsourcing marketplace which allows individuals and businesses to outsource their tasks.  You complete basic tasks and get paid for your work.  
18) Write Online
You can get paid to write articles and blog posts.  If you enjoy writing, you can put your creative skills to good use and make some extra money.  A site like IWriter will allow you to get paid for completing writing assignments for people.
19) Sell Items on Craigslist
A quick and simple way to make a few extra dollars is to use Craigslist.  See what you no longer need and post it for sale.  This website receives a lot of traffic so you have a very large online marketplace here.
20) Create your own website for your business
Set up a website and start making money with your site.  Web hosting you can use is Bluehost and you can register your domain through there or Namecheap.  Once you have your site set up, you can sell any kinds of online products or professional services.  You can even do Affiliate Marketing with your website.
How Can You Legitimately Make Money Online Today?
We hope you have some new ideas you can start using to quickly and easily start making money online.
You now have many different options and ways to start earning some money online.
It's quick and easy to get started.
See what interests you and give it a go.
Be sure to bookmark this page and visit other pages on this site for more help.