40 Side Hustle Ideas and Best Businesses To Start Up
Side Hustle Ideas and Businesses To Start Up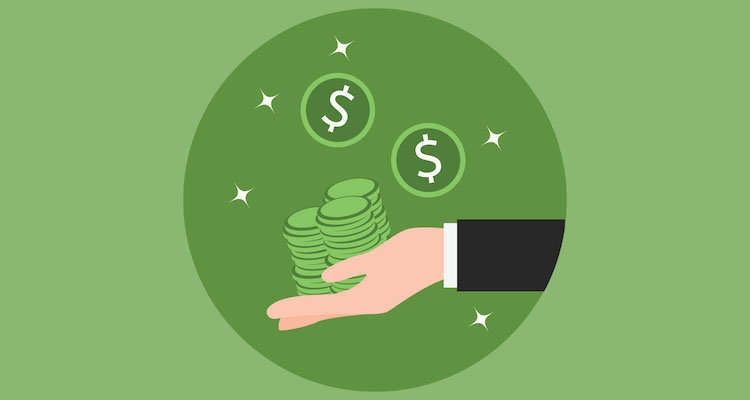 If you are looking for side hustle ideas and possible businesses you can start, you might be wondering what options do you have?
You might be working a full time job and would like to try out something on the side to start making some extra money.
Below, we will examine at least 40 different ideas, from side hustling, to possible business ideas you can start up.
After reading through this entire list, you should have a number of business ideas that you can start and try out to start generating some extra income.
Let's take a look at some examples.
Pet Sitting.  If you like pets at all, consider watching pets and doing pet sitting to make extra money.

Painting Houses.  If you like working with your hands and have ever painted anything before, painting can be a good way to make some quick extra money.

Cleaning.  This can be done for commercial buildings or houses.  Cleaning services are always going to be in need.

Writing.  Do you like to write at all?  Companies look to hire writers on a part-time or freelance basis.  Writing can be done for almost any kind of topic out there.

Social Media Tasks.  If you enjoy social media, you could be hired to do common social media tasks, like posting comments, tweeting, and managing social media campaigns for companies.

Babysitting.  If you like watching kids, this could be an easy way to make a few dollars on the side.

Coaching.  People need coaches for everything.  From a fitness coach, to a swimming coach, to even a life coach, people need help with all sorts of different things.  Start coaching and earning.

Consulting.  If you have a skill in a certain area, try consulting to make some extra cash.  IT Consulting and Business Consulting are quite common.

App Testing.   Do you like using the apps on your phone?  You can get paid to test different apps out there.

Bartending.  Mix drinks and bartend on the side to make extra money.  Serve beer and liquor to your customers while making money in tips.

Djing.  Mix music and get the music playing.  DJs are needed in nightclubs and other popular venues.  If you know how to mix, you can pick up gigs in your free time.

Blogging.   Set up a blog and start monetizing it.  The more you blog, the more potential you have to make more money.  There are a number of ways to make money online through blogging (you can find out more about blogging on this website).

Driving for Uber or Lyft.  Sign up and use the app.  You can make some extra money driving in your spare time.

Selling on Ebay.  If you have old items you want to sell, put them up on Ebay and sell them to the highest bidder.  Or if you want to do wholesale dropshipping and sell new items, you can use a wholesale supplier.
Selling on Amazon.  You can sell almost anything on Amazon including Kindle eBooks.  Sell both used and new items that you have on here.

Mystery Shopping.  Become a Mystery Shopper.  Mystery Shoppers get paid to shop in different stores.

Freelancing.  You can become a freelancer for all different types of things.  Upwork is a popular freelancing website to find freelance gigs.

Affiliate Marketing.  Make money online promoting affiliate products and other peoples' products.  You can sign up for an Affiliate Marketing training program to learn more about this.

Teaching Online.  Teach others about what they want to learn.  Pick  any subject you know a lot about and share your knowledge with everyone.

eCommerce.  Sell all types of products online.  Create your own online store and make money selling different products to your customers.  You can purchase your products at wholesale prices from wholesale suppliers and have the products drop shipped to your customers.

Tutoring.  Tutor those in school in math, science, or any subject.  High school and College students need tutoring.

Kindle Publishing.  If you have a skill or knowledge about a certain area, create a Kindle eBook and start selling it to others online.  Learn how to become a Kindle Publisher and you can make money doing this.

Caregiving.  Become a caregiver and help care for those who need it.

Bookkeeping.  If you are good with numbers, start bookkeeping for businesses.  You can provide Accounting and tax services as well if you have the skills and experience.

Catering.  This can be done for parties and other events.  Everyone needs a good caterer.

Carpet Cleaning.  Carpets need to be cleaned and you could be the one to provide this service.  Carpet Cleaning businesses and services are very common.

Dog Walking.  Do you like dogs?  Become a dog walker and get paid to do it, helping dogs get the exercise they need to live a healthy lifestyle.

Handyman Services.  If you always find yourself fixing things, you could become a handyman.  Fix common things at home like lightbulbs and do light electrical work.

Forex Trading.  Start trading foreign currencies and enter the FOREX market.  Forex trading is a huge market, and provides an alternative to traditional stock trading.  Only trade what you can afford to lose.
Cryptocurrency Trading.  Ever heard of crypto?  Start trading popular crypto coins like Bitcoin, Ethereum, and Litecoin, and trade other altcoins.  This can be both high risk and high reward.
Voiceover Artist.  Become a voiceover artist and use your speaking skills to make money.  Voiceover talent is popular in television shows and movies.

Fiverr Gigs.  Complete different gigs on Fiverr to earn extra money online.  Gigs can vary but as long as they can be done on a computer, you will usually find it on there.  Gigs start at $5 a piece.

Web Design and Development.  If you have the skills, start developing and designing websites for potential clients.

Housesitting.  This is an easy way to make some extra cash.  You can travel and live rent free.

Photography.  Become a photographer and get paid to capture photographs.  A wedding photographer would be a good example.

Airbnb Hosting. Rent out your extra room and living space to make extra money.  Meet new people as well.

Computer Repair.  Fix and repair PCs and Laptops for friends, family, and local small businesses.  Install new hardware and upgrade computers.

Personal Training.  Have an interest in fitness?  Become a personal trainer and help others get in the best shape of their lives.

Lawncare.  Any type of lawncare services.  Start mowing lawns and help others with their yardwork.

Custom T-Shirts.  Create custom t-shirts and sell them online.  You can build a brand with this one.

Membership Site.  Start your own membership website.  Have members sign up to access your members only site section.
Which Side Hustle Idea and Business Idea is Right for You To Start Today?
The right idea will depend on you.
This includes your skills, experience, interests, and overall expertise in each area.
The good thing about a lot of these business ideas is that you can start them up part-time and on the side.
This is commonly referred to as a Side Hustle, and is a great way to make some extra money on the side, without having to quit your day job.
Now, as with any side project, some of these projects could turn into full time businesses, generating a full time income.
See what works for you and get started today.