How to Start Your Own Business: What Steps to Follow
How to Start Your Own Business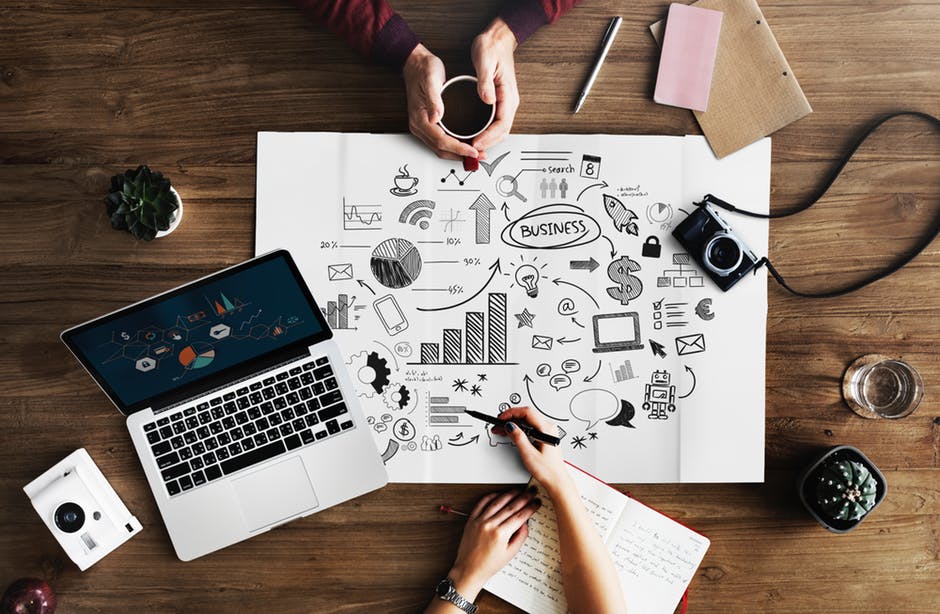 If you are thinking about starting your own business, you might be wondering where to start.
Starting your own business can be a very interesting time, but also a confusing one.
You might not be sure what type of business you want to start.
And you also might be trying to decide if you should start a home based business, and if it should be an online business.
In this post, we are going to go over a few things you will need to have in order when starting your own business.
You will want to be as prepared as possible before you start and fully commit.
Let's examine a few things.
First, Ask Yourself: Why Do You Want to Start Your Own Business?
This is going to be the most important question to ask yourself before you take the plunge into entrepreneurship.
Is this something that you want to do on the side as a side hustle to make some extra money?
Or is this something that you want to commit to full time?
If your plan is to leave your current day job and start building something great, then you are most likely looking for a full time commitment.
You are going to want to ask yourself more questions and really dig deeper to ensure that starting your own business is the right option for you.
What kinds of skills and experience do you have?
How much time are you willing to invest in your new business?
Do you have enough money to fund your business or will you require additional capital?
Are you passionate about starting your business?
What business ideas do you currently have and have you decided on the right business to start?
What Is Your Business Idea?
You may already have a business idea in mind.
Depending on your work experience, you might want to start a business in your current field.
You can bring your knowledge and expertise from your current profession and add additional value with your own business in this area.
Or, you might decide that you want to leave your current profession and try something entirely new.
Either option is acceptable depending on what interests you and how much you are willing to learn and invest in yourself.
What Business Ideas do you have?
Doing Your Own Research
After evaluating the "why" you want to start a business, and thinking about business ideas, you are going to want to think more about "what" types of businesses.
You are going to want to research the right business idea for you.
Conducting your own research is important.  This way, you will be able to narrow down the right type of business.
See what type of business will work best for you personally.
Not every business is a good fit for everyone.  Some business ideas work better than others for people.
A couple of questions to ask yourself:
Do you want to start a home business and work from home?
Also, would you like to start an online business?
If you do, you might decide to start an Ecommerce business or start an affiliate marketing business.
These are very popular types of home based and online business ideas.
With an Ecommerce business, you would be selling different kinds of products online.
Products can be sold through your online store on your own website or using sites like eBay or Amazon.
With an Affiliate Marketing business, you would be promoting different company products online, and earning commissions each time you sell a product.
These are a couple of examples of businesses you could start.
Financing Your Business
Depending on the type of business you start, you will need some capital to get going.
Some businesses can require a large amount of initial investment, while others can be started with very little money.
Decide on how you are going to pay for your initial business startup costs.
Most people will self finance on their own and sign up for a business credit card.
Credit Card companies like Amex, Visa, Mastercard, and Discover offer different types of business credit cards that you can sign up for.
Pick a card and you can charge your initial expenses.
If you do not want to charge your expenses, you can also use your savings or checking account to pay for some of your expenses.
You can bootstrap your startup and fund everything yourself.
Most home businesses and online businesses will allow you to do this since startup costs will not be that high.
Picking Your Business to Start
Which Business Is Right For You?
If you have decided to start a home based online business, you have a few options here.
Common business ideas include:
Ecommerce Business – Online Store
Decide on the right business for you and move forward with it.
If any of these business ideas interest you above, you can click on the links for additional information.
Taking Action and Beyond
Once you decide on the right kind of business to start, the next step is to take action.
After you start your business, you will find out along the way if this is something that you want to stick with long term.
As with any business, you are not going to want to give up too soon.  Giving up too soon will lead to failure and ultimately an unsuccessful business.
A new business venture will take time to start seeing positive results, and ultimately positive income and cash flow.
This is where many new entrepreneurs can have a difficult time and end up failing – by quitting too soon.
Once you start, you really need to put your energy and focus into your new business to get things off the ground and moving in the right direction.
Having the right mindset is very important for an entrepreneur in achieving success in business.
Have focus, persistence, and determination in your new business and entrepreneurial startup.
See what works, make adjustments and correct things along the way.
You will learn through failure and trial and error.  And it will take time.
Learn from your mistakes and continue working towards achieving your new business goals.
Conclusion
If you follow the steps outlined in this post, you will be well on your way to successfully starting your own business.
If you are limited on initial capital, starting a home based business and online business could be a plausible option.
Many entrepreneurs today are bootstrapping their startups without accepting any outside investment or venture capital.
Home Businesses and Online Businesses make bootstrapping and cutting down on startup costs very possible.
With limited initial costs involved, a home based online business allows even those entrepreneurs with limited funds to get started and up and running.
There are numerous blog posts on this site to help you get started.
For additional home based business ideas, you can visit this post.