How to Start an Online Business From Home
How to Start an Online Business From Home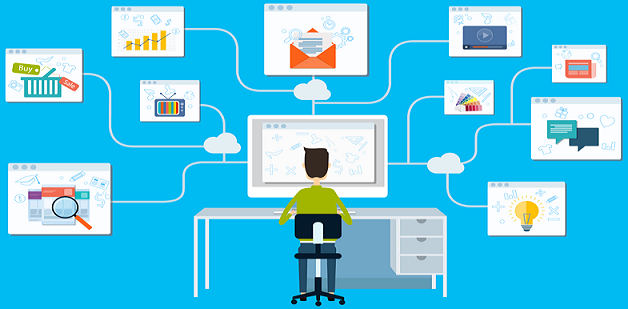 If you are looking for how to start an online business, you might be wondering where you should start.
Starting an online business can be an exciting step, but also a confusing one.
You might have all of these ideas and are not sure where to begin.
Some common questions people have before they start their own online business include:
What type of online business should I start?
What tools will I need to get started and up and running?
Should I start my online business part time or go all in full time?
How will I legitimately make any money from my online business?
In this post, we are going to examine these questions in more detail.
We will discuss a few online business opportunities and options that you have, and you can move forward with the business that interests you and works best for you.
Let's begin.
What Type of Online Business Should I Start?
This common question is one that many people often get stuck and caught up on.
You don't need to reinvent the wheel here to come up with something that has never been done before.
Most online businesses fall into a few common categories.
If you need some ideas, here is a list of a few common online business ideas:
We have included a few links to other articles on this website that go into more detail.
If you enjoy writing at all, blogging and affiliate marketing could be good options for you.
You can utilize your writing skills and write about topics that interest you and your audience.
If you like selling products and would like to do so online, you might want to look into selling different kinds of items on sites like eBay or Amazon.
And if you want to build your own site and develop your brand and online presence, you might want to create your own online store.
What Tools will I need to get started and up and running?
The most common tools you will need include:
Web hosting – this will be needed to host your blog or website.  Recommended hosting would be something like Bluehost.
CMS – WordPress is the most common CMS or Content Management System.  If you use a hosting provider like Bluehost, there is an option to do a one click install of WordPress so installing WordPress is made simple.
Email marketing software – this will be needed to email and keep in contact with your potential customers.  Aweber is a popular email marketing software that you can use.  You can add contacts, set up automated email messages to go out to your customers, and continuously follow up with your potential and current customers.
Depending on the type of online business that you decide to start up, there will be additional tools that you can invest in.
Should I Start My Online Business Part Time Or Go All In Full Time?
This is a common question that many entrepreneurs have.
The answer will really depend on your skills, experience, and current income.
If you have a good amount of income saved away in the bank, you might decide to pursue your online business on a full time basis.
If you do this, it is recommended that you have some experience level in the type of online business that you will be starting.  After all, you don't want to spend most of your time learning something new from scratch when you could be making a paycheck.
The recommended option would be to start your online business out on the side or a part time basis.
This option allows for the least amount of risk.
If you find that your online business starts to take off, you could always resign from your current job and pursue your new business on a full time basis.
Always try to minimize your risk as best as possible and have a plan for generating income while you start your new online business.
How Will I Legitimately Make Any Money From My Online Business?
All online businesses are going to depend on traffic.
Generating traffic is a very extensive topic and there are many articles out there that talk about this so we won't go into full detail here.
You will need to generate traffic to your blog or website and turn this traffic into customers.
You can generate traffic through SEO or search engine optimization and getting your website ranked in the search engines for popular keywords that relate to your business.
A keyword research tool would be needed to identify the right keywords to target.
Another option would be to purchase ads through paid advertising.
Super Affiliate System is a program that explains how to do paid advertising and start an affiliate marketing business.
Affilorama is another program that teaches people how to do affiliate marketing and start their own affiliate marketing business.
Once you start generating an audience to your online business, you have a few ways to make money with your online business.
Depending on your online business model, this can include:
Ads – you make money when people click on your ads.
eBooks or Courses – you sell digital products that you create on your site.
Affiliate offers you are promoting – you earn commissions each time you successfully promote an affiliate product.
Physical Products – you sell physical products on your online store.
How Should I Start My Online Business?
First, decide on which type of online business you want to start.
We listed a few options that you have in this post.
Each option links to other pages on this site that will go into more detail.
Pick the online business that is right for you.
Take action and get started as soon as you can.
The only way you will learn is by getting involved and actually starting.
What If I Am Still Not Sure On The Right Online Business To Start?
We would recommend that you take a look at these two posts on this blog.
The Super Affiliate System Review and Affilorama Review.
Both of these programs will teach you about affiliate marketing which is a very popular online business to start today.
Select one or both of these programs, read the reviews that we have for each, and sign up to get started right away.
Wishing you all the best on the start of your new online business!