Home Businesses to Start: Easy Home Based Business Ideas
Home Businesses to Start: Easy Home Based Business Ideas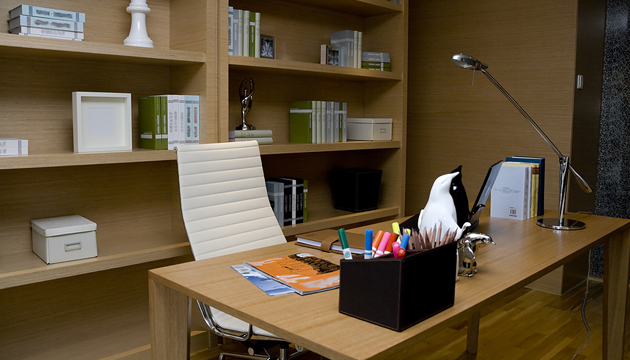 Home Businesses are becoming popular among aspiring entrepreneurs and working professionals.
With low overhead costs, a home business can usually be started with minimal capital.
While you might be thinking about starting a home based business, you might be wondering what are some possible, easy home based business ideas.
In this post, we are going to discuss a few common and popular home based business ideas.
These ideas focus on online business.
So if you are looking for your next light bulb moment, go through these ideas and see what would work best for you.
Let's take a look.
First, Why Start a Home Business?
Most people start a home business because of the freedom and flexibility that it provides.
With a home business, you don't have to sign an expensive office lease, or pay for additional retail space.
You can keep your initial costs down, and focus more on your business like getting customers and generating sales.
With a low investment, some home businesses can be started on the side or on a part-time basis as a small business.
You would have the option to work a full time job while starting a home business.
If you have a quiet space, a computer, and internet connection, you can be up and running in a short period of time.
Home Businesses To Start – Ideas?
Here are some home businesses you can potentially start:
Start Your Own Blogging Home Business
Blogging is a popular online profession and home based business idea.
While some people may choose to blog as a hobby, there are many people that focus on building a business from their blog.
When you start a blog, you will be writing various blog posts about your chosen topic or niche.
A blog is a good way to write about your passions and interests.
Popular blog niches include personal finance, dieting and weight loss, fitness, and self improvement.
Pick your niche, conduct keyword research, and start writing on your blog.
The more content you write, the more potential you have for readers to view your posts.
Once you have an audience visiting and reading your blog, you can monetize your blog and make money through ads, affiliate marketing, creating and selling eBooks and courses.
To find out more about starting a blog you can visit here.
Start Your Own Affiliate Marketing Home Business
Affiliate Marketing involves promoting other company's or people's products online.
You will generate a commission for each time you effectively promote a product.
Starting a blog and doing affiliate marketing do overlap.
You can use your blog to promote affiliate products online and generate sales commissions.
In addition to a bog, you can promote affiliate offers through other ways.
With affiliate marketing, the possibilities to make money are endless.
This is because many companies out there offer some sort of affiliate programs that you can sign up for.
Depending on your niche, you can sign up for a variety of different affiliate programs.
In addition to company affiliate programs, there are also different affiliate networks you can also join.
An affiliate network contains multiple products that you can start promoting.  And you are not limited to promoting only one kind of product.  With an affiliate network, you usually have a choice and a wide selection of products to choose from. 
Affiliate Marketing is a big topic in itself.  We have another blog post article that you can read on this site for additional information.
You can find out more about affiliate marketing here.
Start Your Own Kindle eBook Publishing Home Business
Kindle eBooks are digital books that are sold online.
You can create your own Kindle eBooks and publish them and sell them online to make a profit.
Pick a topic that has demand and that people would be interested in reading more about.
Since they are digital books, Kindle eBooks can be resold over and over again all across the internet.
You can earn a passive income with this kind of home based business.
Did you know that there is a complete program that will teach you how to start your own Kindle Publishing business?
You can find out more about starting a Kindle Publishing Business here.
Start Your Own Ecommerce Home Business
Sell Products on eBay, Amazon, or your own website and Online Store.
Ecommerce involves buying and selling products online.
With this type of home based business, you can sell different products online on sites like eBay or Amazon.
What kinds of products can you sell?
Just think about all the different kinds of products that you come across on a regular basis on sites like eBay or Amazon.
These sites carry nearly everything.
Many of these products are being sold by regular everyday people.
To get started with this type of home based business, you will need to know where to source your products from.
The most successful people in this business will use a wholesale directory to quickly identify the right wholesale suppliers to work with.
You want to ensure that you are sourcing your products from wholesale suppliers who will provide you with the best low prices.
This is because you will be reselling the products that you purchase at wholesale prices to your retail customers, and generating profits.
With the right suppliers, you can also have your products dropshipped directly to your customers.
So when a customer purchases a product from you, your product would not have to be shipped to you at all.
Instead, your product is dropshipped right to your customer who placed the order, without you having to handle any product inventory.
This type of business model can be run from home, since you do not need any warehouse or storage space.
To find out more about starting an Ecommerce business you can visit here.
Also, for a wholesale directory resource you can visit here.
Of All the Home Businesses To Start, Which Home Business Idea Will You Go With?
The ideas that we mentioned in this post mostly focus on online businesses.
The reason is that these businesses can quickly and easily be started and run from a home office.
Pick the one or two ideas that interest you and get started today.  This way you will be able to see for yourself what interests you and which one you would like to stick with long term.
In addition to online businesses, there are many other types of businesses you can start.
Some will require you to complete work outside, do some travel, and roll up your sleeves and get your hands more dirty.
If you would like to find out about more business ideas and ways to make money, you can check out:
Ways to Make Money on the Side With a Side Hustle Idea