Low Cost Business Ideas With High Profit Potential in 2019
Low Cost Business Ideas With High Profit Potential in 2019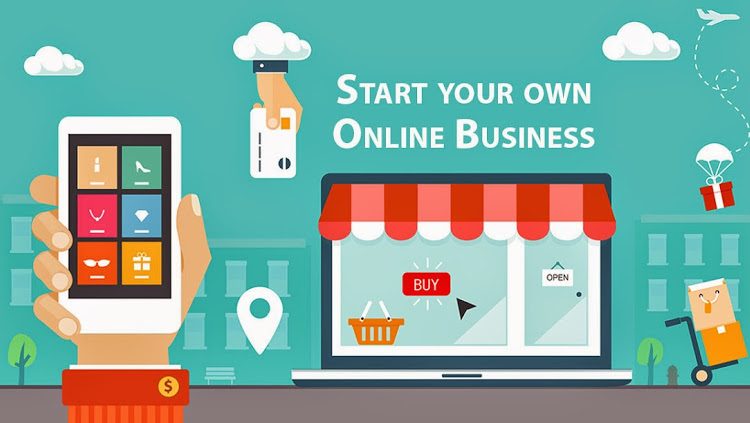 If you are looking to start your own business, you might be trying to answer the question: What low cost business ideas are out there?
Low Cost Businesses are an interesting topic for new and aspiring entrepreneurs and business owners.
If you are low on money and don't have too much to initially invest into a new business venture, a low cost business idea could be the right option.
Low Cost businesses are generally run and operated with minimal startup capital.  They can be fully run while working from home.
Some of these low cost business options fall into the online business category.
A low cost business, with a low initial investment, allows even those with limited cash on hand to start their own business.
These businesses also have a high profit potential.
In this blog post, we will take a look at some low cost business ideas that you could potentially start today or tomorrow.
Let's begin.
Low Cost Business Idea 1 – Start a Blogging Business
Blogs have become very popular over the past few years.  It seems that you can find a blog for almost all types of topics and niches out there.
While some people may start their blog out as simply a hobby, there are many people that turn their blogs into a real business.
Did you know that you can make money online with your own blog?
A blog provides you a way to share your knowledge with your readers.  You can blog about almost anything online, as long as there is a demand for it.
Blogs exist today for personal finance, dieting and weight loss, fitness, self help, sports, along with a number of other topics.
There are numerous ways that bloggers monetize and make money through their blogs.
You can find out more about starting a blog here.
Low Cost Business Idea 2 – Start an Ecommerce Business
Ecommerce involves selling products over the internet.
You can sell almost anything online, as long as there is a market demand for it.
With Ecommerce, you have several options here.  You can sell products using popular sites like Amazon or eBay.
Both Amazon and eBay already have a massive audience of people, as millions of people visit these sites every day.
You can sign up for an account on either of these sites and begin the process of selling your items online.
Another option is to create your own website and set up an online store.  If you do this, you have full control over your site and brand.
You might be asking yourself these questions:
What products do I sell online?

What do I do if I don't have my own products to sell?

Where do I source my products from?
You can use something called a wholesale directory.  A wholesale directory will provide you with access to different wholesale suppliers you can work with to source your products from.
One popular wholesale directory program is called Salehoo, which connects people with manufacturers, drop shippers, and wholesalers.
You can find out more about the Salehoo Wholesale Directory here.
Low Cost Business Idea 3 – Start a Kindle Publishing Business
If you like to write, you could start your own Kindle eBook business.
You would be creating Kindle eBooks, publishing, and selling them online.
Kindle eBooks are digital books that are commonly sold online and then read on Amazon Kindle devices.
If you visit Amazon, you will notice that many traditional paperback books also have a Kindle version available.
Some people would prefer to download their books and keep all of them on their Kindle device, since you can store hundreds or even thousands of books.
It makes it easier rather than having to carry a bunch of physical paperback and hardcover books.
For people who are always commuting or traveling, they can easily store all of their books on a Kindle device and easily access and read them whenever they wish.
So how can you make money from a Kindle Publishing Business?
You would need to come up with your own Kindle books, create your own content, and start selling them online.
There are a few steps that you would need to follow to get started.
We would recommend checking out this Kindle Publishing program to learn how.
Low Cost Business Idea 4 – Start an Affiliate Marketing Business
Affiliate Marketing involves promoting company products online and earning a commission each time a product is sold.
Today, there are affiliate programs for all types of products, including both digital and physical products.
If you have a blog or are looking to start one, affiliate marketing can be combined with your blog to start making money.
You would write about popular topics on your blog, and promote affiliate products that can help benefit your audience.
When a visitor to your blog clicks on one of your affiliate links, they will be directed to the sales page for that particular product.
If they purchase that product, you then earn a commission.
The more people that purchase products through your affiliate links, the more money you can earn.
Affiliate Marketing is a very big topic to discuss.
To find out more about it, you can check out how to make money with affiliate marketing here.
If you are already interested in learning affiliate marketing, you can take a look at this affiliate marketing review which will teach you what you need to know to get up and running.
Which Low Cost Business Ideas Interest You?
In this blog post, we have provided you with four low cost business ideas to get you started.
All of these businesses can be started from home and do not require large amounts of initial investment.
You can start these low cost businesses part-time and on the side, earning yourself a new side income.
The options provided are online businesses.  You can also combine these ideas together.
For example, if you start your own blog, you can implement Affiliate Marketing and even Ecommerce into your blog.
There are many possibilities to make money.
From here, the next step would be to pick at least one of the low cost business ideas mentioned in this post and start taking action today.