Starting a Home Business – What You Need To Know
Starting a Home Business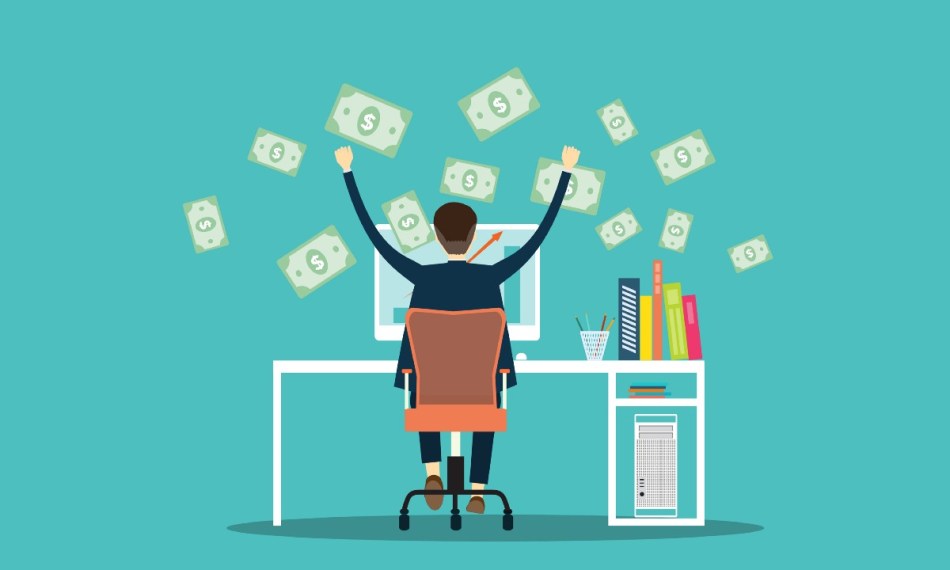 So you have decided that it is time for you to start your own home based business.
Exciting as it may be, you might not be so sure of what to start or how to start it.
Starting a home business takes planning, knowledge, and execution.
Being able to work from home requires discipline and the right mindset.
How can you start your own successful home business?
In this article, we are going to examine some of the steps to follow when starting your own home business.
Let's take a look.
First, Figure Out What Skills You Already Possess
What skills do you already have and what do you excel at?
If you have a talent in a certain area, this can help you formulate the right type of business to start.
Have a passion for what it is that you are going to be doing.
Ask yourself what things are you most passionate about and can you utilize your current skills to turn this into a successful and profitable home business?
For example, you may have creative skills and can use these skills for writing or design work, which can be potentially turned into a business.
What kind of business you might be wondering?
Someone with creative writing skills could turn this into a blogging home based business.
With this type of business, you will utilize your writing skills to write about topics you are passionate about.
Or, let's say you have skills in marketing or selling.
You could turn this into a sales consulting business, coaching business, selling products on eBay or Amazon, or even set up your online eCommerce store.
Once you understand the skills you have, you can come up with possible ideas for your new home based business.
With Your Skills, What Home Business Ideas Can You Come Up With?
Put your skills to good use and start brainstorming business ideas.
Get out a pen and paper and grab a cup of coffee.
Write down any ideas that could potentially be a match for your skills.
Let's use writing skills as an example.
Businesses you could potentially start include:
Freelance Writing
Virtual Assistant
To name a few ideas.
Start determining which business ideas interest you the most and you believe would work best for your skills and expertise.
Once you have your list ready, you can start narrowing this down.
If You Are Still Employed, You Could Start Your Home Based Business as a Side Hustle
Starting your home based business on the side, or also commonly referred to as a Side Hustle, is a possibility if you are currently employed full time and are looking for an alternate way of starting a home business.
You might not want to leave the security of having a full time job, for a business idea you aren't completely sure about just yet.  What if it doesn't work out?
This way, you will still be receiving your regular paycheck while you test out your new home business ideas to see if there is a real long term potential for it.
It's great to work from home, but you still want to ensure you are generating an income.
Once you see that your home business is starting to take off, you can always quit your full time day job and focus on your home business.
Start Getting Customers or Clients
You are going to need customers or clients for your new business.
Come up with a business plan and determine who your target customers are and where can you find them.
You may need to network a bit to discover and meet up with new business contacts.
If your customers are online, you may need to do SEO and blogging to target your customers.
You might need to do content marketing.  You might need to cold call or email your prospective customers.
Prospecting, selling, marketing, and whatever is necessary to find your customers and turn them into paying customers.
How you obtain your customers and clients will be dependent on the type of home business you decide to start.
You need to ensure that this home business will be a profitable one.
If it's not going to be profitable and make you any money, revisit your home business ideas from earlier to see what other options you can choose from.
Taking Action
You have brainstormed a number of home business ideas based on your skills and talent.
You have narrowed it down to the right one for you.
You have decided to try this out part time as a side business (side hustle) until you start seeing enough positive results.
You have determined who your target customers are and how you are going to bring them in.
Once you have gone through all of the planning stages, the next step is to take action.
Take the plunge and start your new home business.
See what works, learn, constantly improve your processes, and grow and scale from there.
Where To Go From Here?
There are a number of other resources on this site that will help you in starting your own online or home based business.
These opportunities will allow you to work from home.
You still might not be sure of the right home business idea or opportunity for you and might still be in the planning stages.
That's OK!
Here are some suggestions to get you going in the right direction.
If you would like to start an affiliate marketing business, you can read more about our Super Affiliate System Review and Affilorama Review.  Both of these programs will teach you all about Affiliate Marketing and provide you with the comprehensive training that you need to be successful.
One program focuses more on using paid advertising to drive traffic to your site.
If you would like to do eCommerce, do wholesale drop shipping, and sell products online, you can read more in our Salehoo Review.  Salehoo will provide you with a wholesale directory of suppliers you can source your products from, along with a number of product ideas that you can use to start selling products online.  It's a great resource for starting an online store and eCommerce business.  There are a good amount of products to choose from, and a wide selection of categories.
If you are thinking about blogging, you can read more in these blogging posts – How to Make Money Blogging Online and How to Make Money with a Blog.  Affiliate Marketing connects with blogging so if you decide to start a blog, you will most likely get involved with it too.
If you are still not sure, and are looking for more home business opportunities and ideas, you can check out these posts.
Online Business to Start – What is the Best in 2019?
Home Based Business Ideas You Can Start Immediately